From installer to integrator: are electrical contractors ready for the future?
Digitalization is a cross-cutting topic that has increasingly gained attention in the last few years, and for electrical contractors a lot is at stake.
I was invited this week to take part in and speak at the Smart Building Alliance's conference on "Smart Buildings for Smart Cities", where a wide sample of EU-wide actors in the building sector converged to discuss this transition in their sector. I was happy to be able to share the electrical contractor's perspective on this topic, as it is of high concern to our members. Indeed, this transition towards more digitalization in the built environment is poised to greatly influence the necessary skillset of the next generation of electricians and electrical installers.
The two sessions where I spoke centered on the change in the profession of electrician and we discussed how there will be a shift from "installer to integrator". But what does that mean?
The digital (r)evolution of the building sector means that there is a greater variety of installations that electricians need to be able to handle. This includes home automation solutions, which require data management and soft programming skills for interoperability, but also small-scale renewable solutions, which are still new and require specific competences. Approaching all these new technologies can be a challenge to some but it can (and should) also be seen as an opportunity.
Electrification is inevitable and electrical contractors and their staff are at the forefront of this trend. They have a unique role, linking the big companies manufacturing devices or electrical equipment and the end-users, who are much more welcoming to their local electrician than to huge multinationals. They are at the center of the value chain, in a critical position to the roll-out of smart solutions.
Not only do smart buildings offer opportunities at the installation stage, but they have great potential for the later stages of the electrical contractor's work. Smart qualities usually imply a greater use of data, and this case is no exception. Smart devices that are used in home automation applications transmit end-user data to actors upstream. Obviously, manufacturers will collect this data for their own interests, but electrical contractors could also tap into this great potential. They will be able to use this data to know about usage and implement predictive maintenance.
The transmission of data, as mentioned before means that installers will need to develop a certain level of data management skills. As our houses become smarter and increasingly digitalized, special attention must be payed to interoperability. The communicative qualities of smart devices imply sharing data vertically, to the manufacturer, utility or contractor, but also horizontally, as they will have to work with other devices in the same system. Further, devices often come from different manufacturers with different communication protocols, and it will be up to the installer to make them work together. In order to undertake projects that require interoperability between devices, electrical installers will need to acquire new digital skills, whether it is later through vocational training or earlier as apprentices and in technical colleges.
The digital transformation is not limited to buildings and is extending to cover entire urban areas as well. Smart cities will, again, come with great opportunities and challenges for contractors. As smart infrastructure will be needed to accommodate, among others, energy and climate objectives, a great deal of business will open up to the right electrical contractors.
The electrification of transport will require large amounts of decentralized infrastructure. To support the uptake of EVs, charging points will need to be deployed in great numbers and cover vast areas, if transport is to be decarbonized in the medium to long term. The addition of smart charging and vehicle-to-grid capabilities will require contractors to update their skills. This comment is also valid for all smart grid applications. As the electrical grids will modernize, they will become more complex and integrate more decentralized renewable energy sources and energy from storage. Again, this offers a great variety of opportunities for the installers ready to take up this challenge.
While smart cities and buildings are not mainstream yet, they will become soon, and it is imperative for electrical contractors to make sure their employees have the skills to follow these developments. The sector is already experiencing a shortage of employees as well as a skills shortage. All across Europe, electrical contractors are reporting difficulties in recruiting, especially when it comes to digitally skilled workers.
Electrical contractors can be seen as being in the right place at the right time. Electrification is becoming ubiquitous and, given the governmental efforts to curb climate change are banking on electricity, businesses involved in electrical installations are set to grow. It would be a shame if electrical contractors are sidelined in this digital transition and reduced to connecting wires and fixing luminaries.
The time to invest in the electrical contracting sector is now. Governments must take this into account when formulating skills and education policies as well as climate action and energy policies.
We are a workforce that offers tremendous potential in the form of employment and climate, and the manpower behind the energy transition.
Giorgia Concas,
AIE Secretary General
---
AIE bolsters its stance on decarbonisation and becomes a Core Member of the Electrification Alliance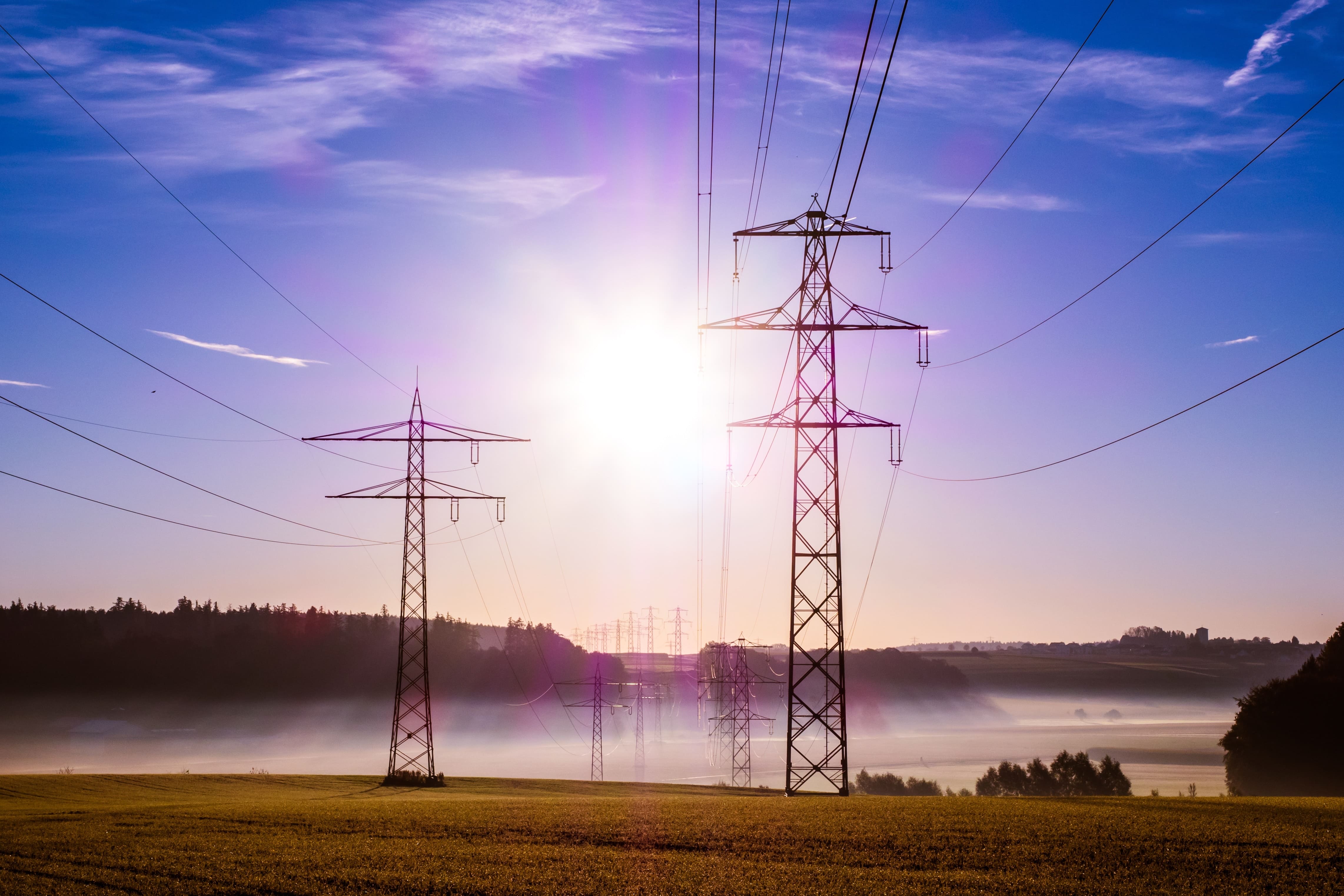 Formed in 2017, the Electrification Alliance brings together a variety of stakeholders calling for clean electricity to be recognized as the key energy carrier for an efficient and decarbonized European future. At the time of its formation, AIE joined as a supporting partner and has since then supported its discussions and positions on topics such as electromobility and the so-called Primary Energy Factor.
However, reflecting our members' climate and energy ambitions, the time has now come for the Electrical Contracting Sector to throw its full weight behind the Alliance's vision and ramp up its support for the clean electrification of our economy. We are pleased to announce that AIE is now a core member of the Alliance, alongside the like-minded AVERE, Eurelectric, the European Climate Foundation, the European Copper Institute, EHPA and Wind Europe.
Besides these core members, the Electrification Alliance counts over 50 supporting organizations, which all signed a Declaration in 2017. All partners are strong supporters of the Paris Climate Agreement and believe that there is a need for urgent action to achieve its objectives. The Alliance partners and AIE are convinced that this action requires an ambitious system approach, recognizing the need to decarbonize the European economy, while advancing Europe's competitiveness, economic growth, job creation, and the promotion of a sustainable, healthy society for European citizens. Smart and efficient electrification offers this system approach, enabling the decarbonization, sectoral integration, digitalization, and increased efficiency of the transport, heating & cooling and industrial sectors.
The hundred thousand electro-technical service companies represented by AIE are every day at the forefront of the electrification revolution which Europe is going through. Our sector, composed mainly of small and medium companies, employing over 1 million skilled professionals at local level, is clearly showcasing the role electrical solutions play in all kinds of applications, in the residential, commercial, industrial and infrastructure and engineering sectors.
By increasing their offers of digital and monitoring and control technologies, the electrical contracting businesses represented by AIE also lead the way in the integration of electricity, heating & cooling and transport technologies.
For these reasons, AIE is a natural complement to the other core partners of the Alliance, representing power generators and retailers, as well as electrical technology providers and aggregators.
In the next few months, AIE will provide support to the Alliance particularly to raise new EU policy makers' awareness about the benefits of electrification and the measures that need to be taken to fast-track the transition to a decarbonized economy.
The electrical contracting sector is increasingly busy with the design, installation, operation and maintenance of electromobility infrastructure; hence, for one year, AIE has also been a proud member of the European Platform for Electromobility.
---
Conference Preview: the opportunities and challenges in the Electrical Contracting Sector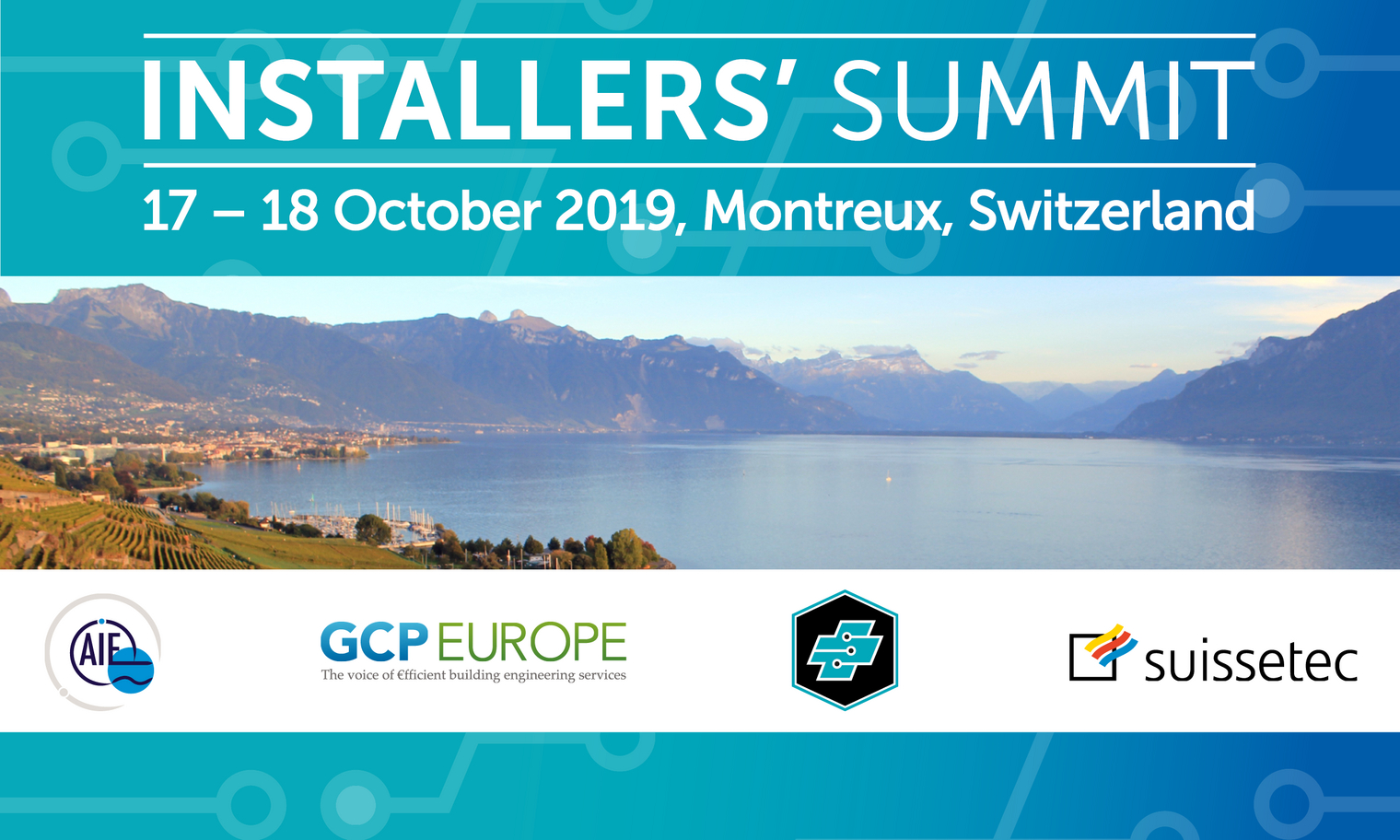 AIE's annual general meeting is coming up in October, and this will be the place to exchange views and investigate the opportunities and challenges for the Electrical Contracting industry.
This year's AGM will take place in Montreux, Switzerland on the magnificent lake Léman. AIE has partnered with GCP Europe, our peer organization representing mechanical contracting companies to organize this event, which will be hosted by member organizations EIT.swiss and Suissetec.
Our conference, taking place on Friday 18th of October, is the most-awaited forum for European electrical contractors. We will investigate the issues that impact contractors at sector level. Expect presentations and panel discussions on a range of topical aspects of the electrical contracting industry, from self-consumption communities to sector coupling, while also discussing smart buildings and off-site manufacturing. This will be the place to learn about the trends in our industry.
Value Chain
We have recently set up a Value Chain working group that has been tasked to investigate the role of the electrical contractors along the electricity and construction value chains in order to formulate recommendations on how AIE and its member associations can help contractors grow and develop. The aim is also to identify ways in which threats are being or may be minimized or turned into opportunities and ways in which opportunities are being tapped into by analyzing and formulating recommendations on ways to replicate successful initiatives and business models.
As decentralization and electrification are increasing trends, electrical contracting activities are growing. But the proliferation of digital and data-based services offered by other actors along the value chain, as well as growing forward-integration strategies could put the brakes to our companies' aspirations to increase the breadth of their activities.
In this context, the WG has undertaken an analysis of the opportunity structures that present themselves to our contractors and will present its findings at the conference.
Skills
As previously mentioned, the electrical contracting sector is undergoing some changes and while it is still worthwhile to investigate and monitor these changes, we can already point to skills as a major debate for our members.
The increasing digitalization has already changed the necessary skillset of electrical installers that goes with the renewed portfolio of services they now must offer to satisfy demand. Another sector experiencing tremendous growth for contractors is the green industry. Whether it is renewable energy production or energy efficiency solutions, the new impetus behind the increased orders for green installations mandates an update in the traditional skillset of electricians. This is a necessary update for those who want to keep up with the sector and most importantly, with demand. Indeed, the latter is set to increase as many countries and major companies have set climate neutrality objectives aligned with the EU Commission 2050 proposal.
To this end, the conference will feature a workshop on skills in the installation sector, in cooperation with GCP Europe. Expect an exchange of best practices and a session on the Swiss education system, known for its excellence.If you don't want to miss these debates, you can still register here.
---
Promoted Content | 45th WorldSkills Competition : KNX fosters young talent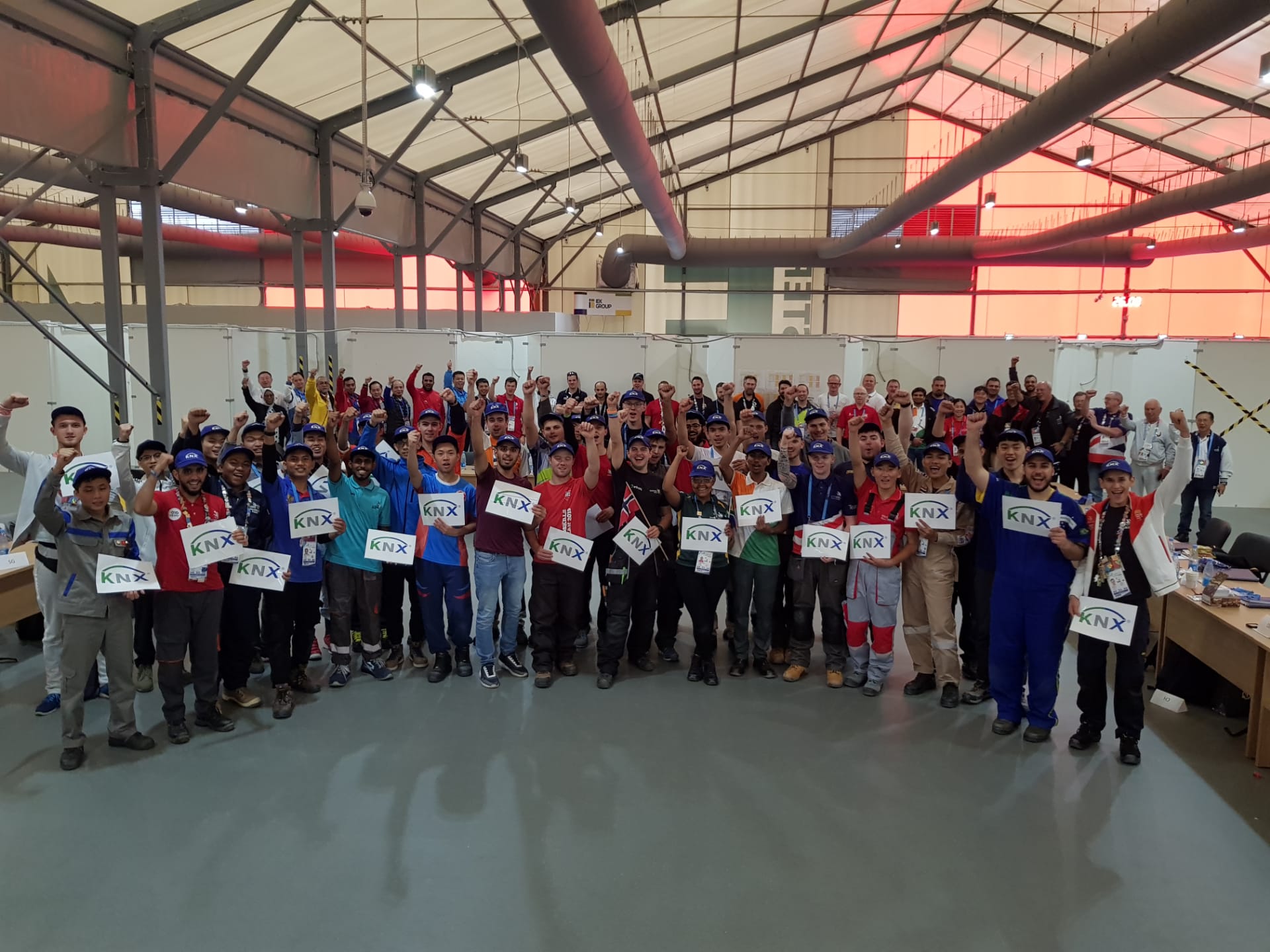 The 45th edition of the world's largest skills competition for young people in vocational training has set a new bar for a skill development. At this year's WorldSkills, more than 1,400 youths from 67 countries and more than 55 areas of expertise met in Kazan, Russia, from 22 to 27 August. Once again, the technical focus of the competition was on KNX, the world's leading standard in the smart home and building sector (ISO / IEC 14543).
Budding KNX professionals in competition
At WorldSkills 2019, young electricians competed in practical applications based on the KNX standard. The budding KNX Professionals not only had to prove their comprehensive expertise but also demonstrate their capabilities in organising work, concentration, problem solving, and flexibility, among other things. The competition has been using KNX as a technical basis for 10 years now.
The reason for this is the great enthusiasm that the world's leading standard in the smart home and building sector has for the young talents. "In an increasingly complex world, technologies like KNX offer young people the best opportunities for a successful future. We are proud to once again be the focus of the world's largest skills competition. This underscores the importance of KNX as a future technology for tomorrow's skilled workers", explains Franz Kammerl, President of the KNX Association.
"We are pleased that KNX not only supports WorldSkills but also guides a whole industry before, during, and after the competition. With KNX, we can be sure to have the best cooperation partner and the best technology for this and all the following competitions", says Per Svensson, Skills Competition Manager of WorldSkills.
KNX and WorldSkills as a career springboard
The future lies in the continuing digital networking. In this field, KNX not only looks back at nearly 30 years of experience but also plays a key role in shaping this future as a standard. At WorldSkills 2019, the prospective employees were able to demonstrate their full potential in dealing with KNX and thus lay the first foundations for a successful career.
KNX Association would like to congratulate the winners:
- Xingxing Xiao (China) - Gold
- Yu-Jung Lin (Chinese Taipei) - Silver
- Dmtrii Kostin (Russia) - Silver
- Carlos Brys (Brazil) - Bronze
- Germar Unterweger (South Tyrol, Italy) - Bronze
---
Promoted Content | EGNOS supports electric grid field operations improving GPS accuracy for free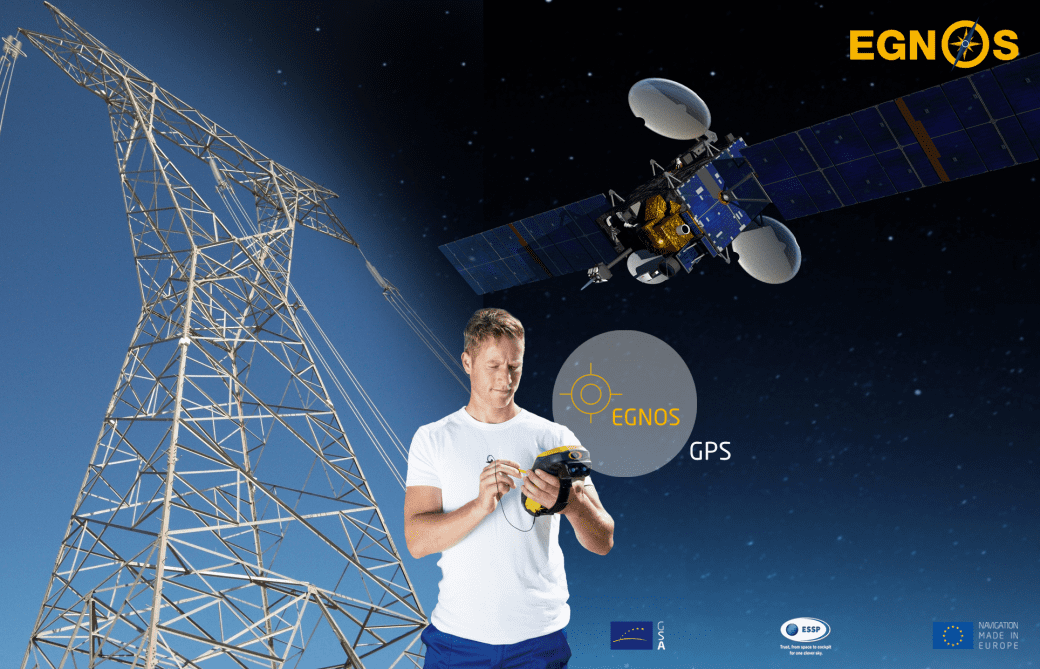 The European Geostationary Navigation Overlay Service (EGNOS) is the public and free satellite-based augmentation system (SBAS) provided by the European GNSS Agency (GSA) on behalf of the European Commission. EGNOS currently improves the performance of GPS over Europe and, in the future, will do the same with Galileo. Thanks to EGNOS, European users can obtain location data with submeter accuracy at no cost. For this purpose, EGNOS relies on a wide network of precisely located reference stations deployed across Europe and a set of three geostationary satellites, identified by a PRN number. In this way, EGNOS provides stable and continuous corrections in real time.
Electrical contractors can benefit from EGNOS for typical field operations carried out in the framework of management of electric grids. By providing more accurate positioning data, EGNOS optimizes the performance of tasks related to the installation, inventory and maintenance of the electric networks. Elements such as electric towers, transmission lines, electric poles, transformer boxes and charging points can be better located with EGNOS, facilitating the work of field operators.
EGNOS is available in almost all portable GNSS devices used professionally for electric grid management, so no additional infrastructure (base station, radio link, mobile network coverage, etc.) is required. Electrical contractors' employees only need to activate and configure EGNOS correctly in their equipment to get more accurate positioning data in real time at no cost. In this sense, it is essential to set the current active EGNOS satellites, whose PRN identifiers are provided in the EGNOS User Support Website. Some examples on how to configure EGNOS in mapping and GIS receivers can be found here.
For more detailed information of the proper configuration of EGNOS and its benefits for mapping and GIS applications, please take a look at this webinar recording. In order to have all the EGNOS up-to-date information with you, the EGNOS app is available for both Android and iOS. Finally, for any inquiry or issue, do not hesitate to contact the EGNOS helpdesk by email: egnos-helpdesk@essp-sas.eu, phone: +34 911 236 555 or online form.
---
European News